Inductor LQW15DN from Murata – 15uF in 0402 casing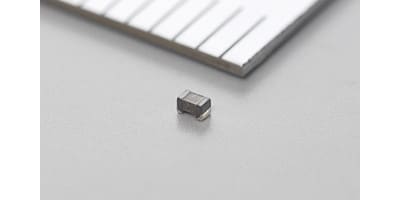 Murata introduced the LQW15DN electronic inductor, which has an inductance of 15μH, and its size is 0402 with a size of 1 x 0.5mm. This is the largest inductance in such small sizes. Production on a massive scale began in September this year.
The LQW15DN is specifically designed for wireless communication products such as smartphones. Such devices require the greatest possible miniaturization while maintaining high inductance values to reinforce RF circuits for antennas and Bluetooth wireless modules. The manufacturer has achieved the best so far inductance values in such small size. The 15μH value for housing 0402 is the largest inductance parameter ever achieved in inductors.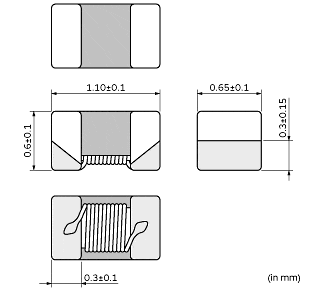 Model LQW15DN – 150M00D parameters:
Current Isat – 100 mA
Current Itemp – 100 mAMaximum DC resistance – 6,555 Ω
Average DC Resistance – 5.7Ω ± 15%
Self-resonance Frequency – 20 MHz
Operating temperature range – -40 ~ 85 ℃
Magnetic shield – Magnetic Resin